Whakatane to New Plymouth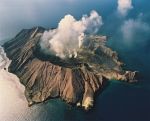 Explore the volcanic features of the North Island from east coast to west coast.
Passing through 9, for 5 days
Day: 1 - Whakatane to Taupo
Take a charter boat to White Island and smell the sulphur as you walk on this active volcano.
Once back on land, drive your campervan north from Napier on State Highway 2 and turn left at the Napier/Taupo intersection onto State Highway 5. Travellers will now find themselves on the Thermal Explorer Highway touring route to Lake Taupo.
Day: 2 - Taupo
View New Zealand's largest lake, Lake Taupo while trying your luck at trout fishing or go for a walk around an active thermal area with mud pools, craters and steam in the Wairakei Tourist Park.
Hire a float plane and gain a bird's eye view of Mount Ruapehu and Mount Tongariro.
There are so many attractions and activities in and around Taupo so take your time and spend a couple of days making the most of your visit.
Day: 3 - Taupo
Head to Tongariro National Park and take in the views of Mount Ruapehu and Mount Tongariro.
Day: 4 - Taupo to New Plymouth
Head south-west towards Te Kuiti and stop off at the incredible Waitomo Caves.  These limestone caves have created fascinating underground labyrinths that are filled with the spectacular radiance of glow worms.
Continue heading south-west to New Plymouth and enter onto Surf Highway 45, the wild west coast of North Island, New Zealand.
Day: 5 - New Plymouth
Upon arrival walk to the top of Paritutu Rock and watch as the western sun sets over the Pouakai ranges of Mount Taranaki and the Sugar Loaf Islands.
Awake the next day and enjoy an early morning walk along the waterfront followed by breakfast at one of the cafes.  Take a trip to Egmont National Park and soak in the amazing views from mountain to surf.
There are so many attractions and activities to experience in New Plymouth that a few days are recommended!