ONLINE SINCE 2001 - Professional, Friendly and Competent!
GO Intermediate 4 x 4
---
Campervan Details
ABOUT GO RENTALS
GO Rentals are committed to providing safe, reliable, clean and affordable late-model vehicles. But it's the car rental team and service that will really put a smile on your dial. Whether it's rental cars, vans or four-wheel drives you're looking for, GO Rentals have a solution for every occasion and every budget. From humble beginnings in 1999, GO Rentals are now one of New Zealand's fastest growing car rental companies.

THE CAR
If you need to transport a few friends, family, colleagues or teammates, these vehicles give you the seats to do it all. NZ has countless great things to see and do, so round up a bunch of people, and GO get amongst it!
---
Sorry, Vehicle Discontinued
Sorry, this vehicle is discontinued.
We do however have many others to choose from, including the selection below. Please contact us for availability: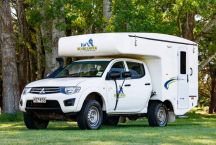 The Tui unique 4 berth Bushcamper is perfect for off-road family adventures. A 4WD camper with dual cabin! This vehicle is ideal for up to four people and the passengers can sit directly behind the driver which is not only safer, but also more comfor...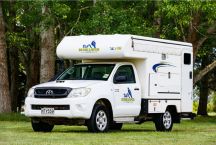 If you are interested in off the beaten track outback adventure, flying fishing, trekking, 4WD adventures, camping off the beaten track and for a taste of true pioneering sprint, drive and navigate yourself in a Tui Bush Camper 2 Berth 4-Wheel Drive....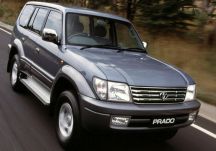 These versatile SUVs are perfect for getting out and exploring what New Zealand has to offer. Very popular with skiers, there is plenty of room for both the skiers and the ski gear. If you are going to Queenstown this really is the essential vehicle ...
Daily Hire Rental Rate Includes
15% GST
One Way fees
Extra driver fees
No credit card fees
Airport access fees
Road User Charges
Unlimited Kilometres
Maps and travel guides
24hr AA Roadside Assistance
Standard excess insurance cover
Airport or city hotel transfers upon pick up
Airport transfers upon pick up and drop off
General Hire Information
Quick Reserve
If you don't have time to complete a full booking now, complete this short form and one of our team will get in touch to assist you with your booking.
Motorhome Features
AirCon - Driver
Central Locking
Optional Hire Equipment
Roof and Ski Racks (included in All Inclusive, only available for GO Compact , GO Touring, GO Executive, GO Intermediate 4x4, GO Large 4x4, GO Premium 4x4, GO Budget, GO Economy, GO Wagon, GO People Mover)
Luggage Trailers (only available with the 11 seater and 12 seater vans)
Snow Chains (included in All Inclusive)
GPS (included in All Inclusive)
Child Seat/ Baby Capsule/ Booster Seat (included in All Inclusive)
Full Motorhome Details
Features
Optional Hire Equipment
General Specifications
Driving Specifications
Seats / Seatbelts