Posted on 06/09/2018 03:10 AM
#1 Oceans Colliding Cape Reinga
Take a trip to the northernmost point of New Zealand's North Island to see the currents of an ocean (Pacific) collide with a sea (Tasman). An enormous patch of water is in constant turmoil of foam and waves. A rare and impressive sight!
This is also the place Maori believe the souls of the dead depart before reaching Three Kings Islands, (visible from the lighthouse on a clear day) where they turn to take their final look upon New Zealand. 
The walk from the carpark to the light house is only 300 metres and the views are panoramic!
#2 Taupo Hot Spot
The hot pools (known as the hot spot by the locals) at Spa Park was once a serene and mostly unknown spot to enjoy a natural hot soak but unfortunately now however you need to be prepared to share the spot with other tourists. That shouldn't stop you visiting this place though as the views looking down the Waikato river are spectacular and on clear nights the steam and a star filled sky add to the awesome all-round ambience. It's also very kid friendly here and Spa Park in general is a lot of fun.
There is an easy walking track (3km) that leads to the world famous Huka Falls. There is definitely something here for everyone here even if you don't want to swim and it's all FREE!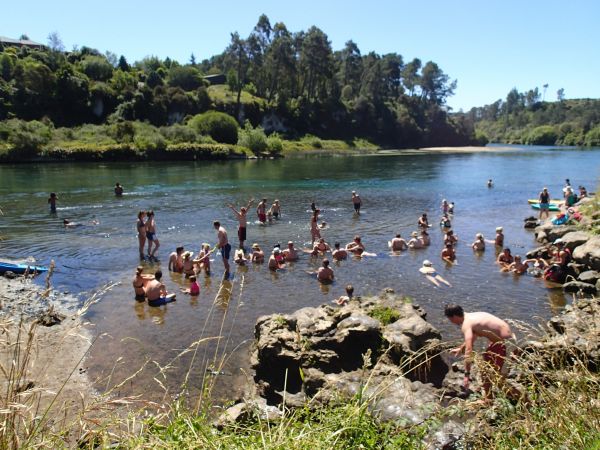 #3 Rere Falls
Plan a trip in your campervan to the Rere Falls in Gisbourne for some slip n slide action! The Rere rockslide is super fun for all ages. The slide itself is 60m of smooth rock bed with constantly running water feeding into a pool below  You can slide down on just about anything - inflatable mattresses, yoga mats – but for the fastest ride, pick up or borrow a cheap boogie board. You won't be disappointed.
If you're not the thrill-seeking ride type there are places for a quiet swim or even try walking behind the Rere Falls which are just downstream.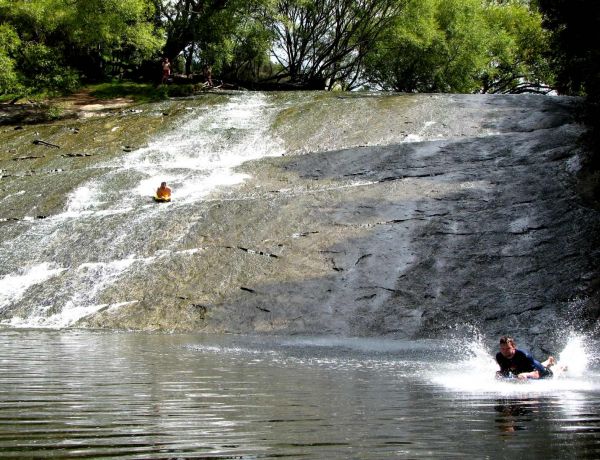 #4 Sand Surf The Giant Te Paki Sand Dunes
Just south of Cape Reinga, are the giant Te Paki sand dunes. Here On these literal Mountains of moving sand one of New Zealand's newest adventure sports is evolving – Sand surfing.
All you need is a something to slide down on like a body board to experience the thrill of zipping down monster sand dunes (some as high as 2000 meters!). Sand surfing is open to everyone and there is no real limit to age, size or fitness. Anyone can do it and it's completely free! A pair of sunglasses and a bandana to keep the sand out are handy.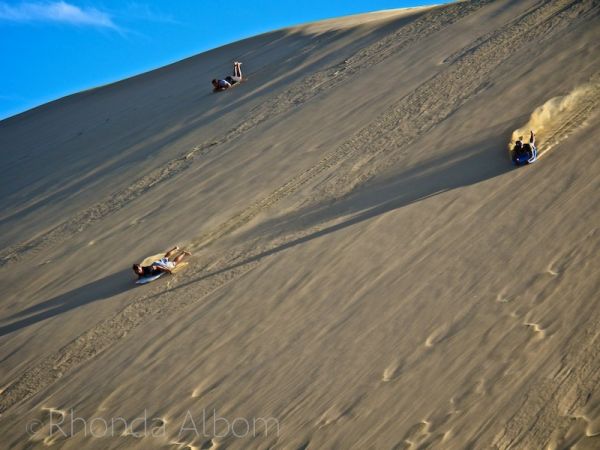 #5 East Cape to watch the sunrise
If you've ever wanted to say you were once the first in the world to watch a new day dawning take a trip in your rental campervan to the East Cape. It is the first bit of land technically to see the sun rise (Samoa is the first country).
If quieter places away from the typical tourist trail is more your style, then this is a good choice. The East Cape is one of the most remote regions of New Zealand and steeped in history as it was where Captain Cook first landed.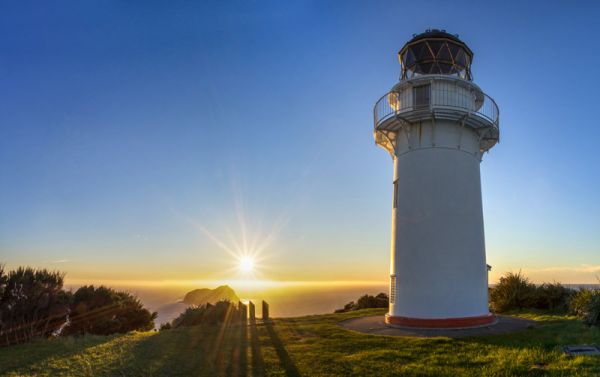 #6 Hot Water Beach and Cathedral Cove
Come early (2 hours either side of low tide) to reserve the best spot to dig your hot-water spa in the white sand of Hot Water Beach. All you need to bring is a spade (or hire one at the local cafes) or else dig with your hands! Be prepared to share the beach with a few more tourists however as Hot Water Beach is a very popular destination especially for families with kids, surfers, and those also visiting the picturesque Cathedral Cove which is only a 5-minute campervan drive away
#7 Goat Island
Cape Rodney or Okakari Point are better known as Goat Island, home of NZ's first marine reserve and an extraordinary place to see fish (over 100 species) and sea life including dolphins, orca and fur sea but also a large amount of bird life. All you will need to experience a magic day in the water here is some snorkel equipment. If you don't have your own it's available for hire on the beach.
At low tide exploring the rock pools is a fun activity with kids or if you are looking for the stay dry option walking either of the two coastal walkways from Goat Island Bay is always a good free thing to do and the views are spectacular.
To get to Goat Island drive north in your camper van from Auckland on SH1 to Warkworth then follow signs for Leigh. Goat Island Beach itself where you get in the water is just a short walk down the hill from the carpark. Campervans can easily park here and there are basic facilities like toilets and a cold-water shower.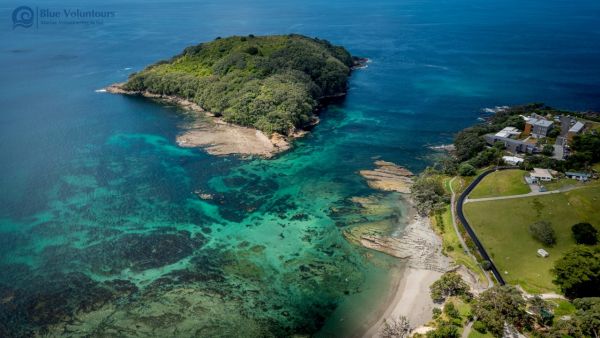 Want to read more interesting articles on what to discover on a motorhome journey in New Zealand? Register for our newsletter or Like our Facebook page we'd love to have you join us!