Subscribe to our Newsletters
Don't miss out!
Get the BEST motorhome hires straight to your inbox.
Renting a Motorhome in NZ - Tips And Travel Advice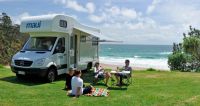 Campervan Kiwi Style - Brace yourself for Road Tripping Down Under
Ah a Kiwi summer – hot days, balmy nights and warm water – nothing beats camping and campervanning season Down Under.

However, before you trek off on your holiday ventures, be sure to arm yourself with a few campervanning hints, tips and know-how, just in case the weather doesn't come to the party but the bugs do or you find yourself parking up in places you hadn't planned for! A Kiwi campervan trip should be about making memories – not morbid escapes – so sit back and read on.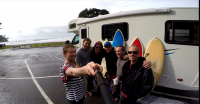 Epic Surf Trips Are CHEAPER In The Winter!
Has the cost of renting a motorhome ever prevented you from hiring one? For me this was always the case, but recently an opportunity came up to hire a 6 berth campervan and embark on an epic surf trip adventure with 6 of my closest friends.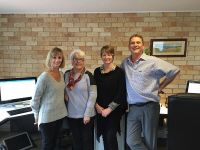 Meet The NZ Motorhomes Team!
Are you planning a motorhome trip around New Zealand? Then you'll need to be correctly prepared so that your trip to New Zealand becomes the dream you imagined!
I'm new to this too so let's get this adventure started together! Follow my blogs as I delve into the world of Motorhomes; finding out from first hand experience what to look for when renting a mobile home, what is needed when planning a trip in New Zealand, places of interest, itinerary ideas, do's and don'ts and much much more...