Posted on 23/01/2019 12:10 PM
In this article we explore the latest trends in campervan living and give good advice on how to camp and eat for less and have less impact on the environment..
1. Freedom Camping
Freedom camping is sure to help save on your travel costs. But with more and more tourists coming to NZ each year the impact of freedom camping has taken its toll and sadly, because of irresponsible campers, a lot of councils have changed or are in the process of changing their bi-laws that govern freedom camping. It always pays to check in advance.

For the most reliable and up-to-date information there are two essential camping apps that you should probably download 1) Camper Mate and 2) Camping NZ
One tip to hassle free freedom camping is to ensure the campervan you hire is self-contained, a requirement for many of New Zealand's freedom camping spots.
If you have any questions our friendly staff are always here help you. For a quickfire response try our live chat service on messenger!
For freedom spots in the North Island read our blog on freedom camping

2. Catching Kai Moana (seafood)
New Zealand has a rich coastline and many rivers. There's an abundance of fish and shellfish anywhere you go!
Fishing tackle won't cost you much at all (probably cost you less than a couple of kilos of snapper!) and is easily stowed in campervans. To harvest shellfish off the rocks you'll only need a good knife and a pair of goggles or else just dig for them in the sand. There are lots of local favourites like Kina (sea egg), mussels, tua tua and our famous Paua (Abalone) and Crayfish are out a bit deeper. Collecting Paua is a double reward as you get to keep their beautiful translucent shells which are a great take home souvenir and sold at exuberant rates in tourist shops.
If you don't' manage to catch anything, a simple bought fish n chips won't break the bank! Don't forget to order a Paua fritter, it's a NZ specialty.  Watch this guy for tips on harbor fishing
3. Community fruit and vegetable stands
Here's an idea with human fellowship and reducing food waste in mind. Community fruit and vegetable stands are catching on fast all over the world and especially in New Zealand. There's no wonder why Kiwis would embrace this concept as first of all Kiwis just love helping people and second of all NZ has super fertile growing conditions. Opens spaces, big gardens and a heck of a lot of rain and sunshine. This means food is literally dropping off trees… and going to waste. So why not give it away?
To find a stand in your neighbourhood click here or check out NZ's free food directory.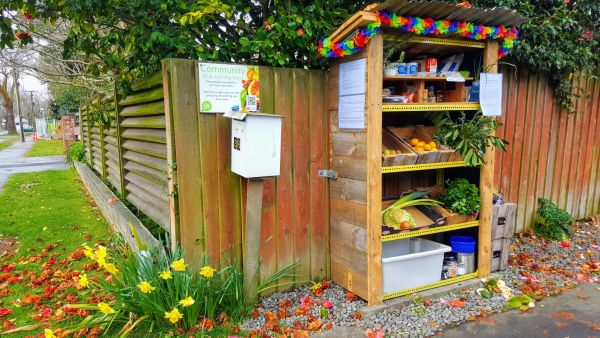 A well decorated communinty fruit and vege stand in Christchurch
4. Pick Your Own
Picking your own fruit n vege is a fun way to eat healthily and save money. If you take along your own container, you'll also be helping the environment by saving on plastic packaging. There are many PYO farms and orchards all over the county. Find strawberries, avocados, sweetcorn, mandarins, apples, peaches and more.
For more information check out this website or view the harvest calendar
5. WOOFING and Farmstays
There are many places in New Zealand you can campervan stay for free in exchange for a little work.
Working on farms is an educative way to see the country from the inside, to understand its culture and to interact with its locals. And it just feels good!
A WOOFers normal day is about 4 to 6hrs per day and from a few days to a few weeks. WOOFING is not considered an actual employment situation, so you are free to leave at any time
If you are interested in alternative ways of living and want to meet interesting people, then WWOOFing is for you! https://wwoof.nz/
Farmstays are a little different. Here you can purchase the hosts products in exchange for a stay on their farmland. This is a great deal because not only will you get to taste fresh, locally grown produce and quality wine, but you will be certain to camp on some of the most beautiful and breathtaking back country locations in New Zealand as well as get to experience some authentic Kiwi county life. There are many private properties like farms, orchards and even vineyards that allow you to park legally and safely, on them however you would most likely need to hire a self-contained campervan. For more info or to book a farmstay try here www.okay2stay.co.nz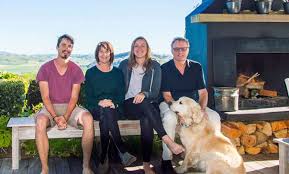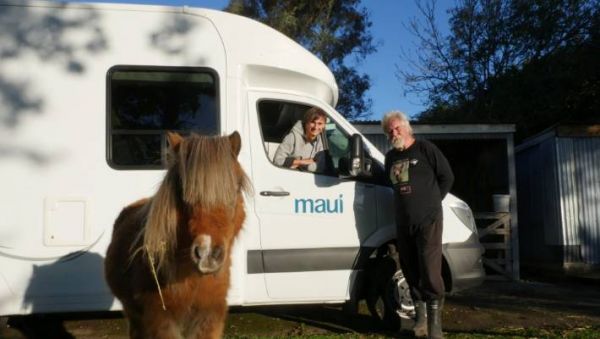 6. Hire Bikes
There are a lot of good reasons to think about taking a bike with you on your camervan trip. Bikes are easy to run small errands with, will save precious petrol money, eliminate parking issues and allow you visit twice as many things as you could do walking.
Bike hire is possible at the same time you make your rental van booking. Some hire campervans come with bike racks included while others offer them as an add on option. A few motorhome hire operators like Maui and Britz offer bike hires with most vehicles.

For more information view our website page https://www.newzealand-motorhomes.com/travel-information/bicycle-hire

7. Foraging
There are a multitude of edibles everywhere in NZ that are easy to come by and free. You just need to know where to look. There are lots of Maori traditional favourites including the famous watercress called Puha which is cooked like spinach and has a peppery taste. You should have no trouble finding Puha just look near fresh water. If in doubt, ask a local or watch this video to know what to look for and for a good puha recipie click here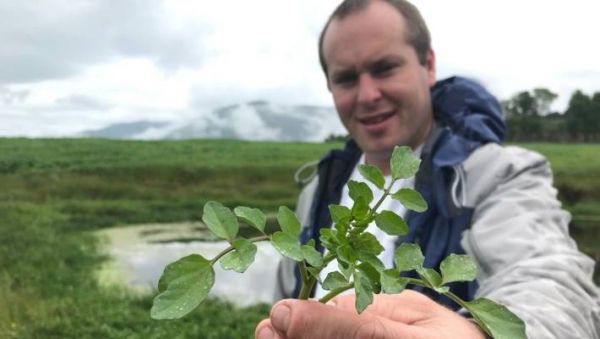 Other edible NZ bush tucker includes fern fiddleheads, kawakawa leaves, karamu berries, flax flower nectar, kelp, sea lettuce and mushrooms and a very powerful native wild pepper called horopito.
For a beginner's guide to foraging in NZ visit https://thisnzlife.co.nz/beginners-guide-foraging-new-zealand/
DID YOU KNOW? There are also many public places to find free fruit and vegetables even in the cities! Use Google's New Zealand Fruit and Food Share Map and get foraging today! or download the iphone app Forager which also has recipes
Happy foraging but please use common sense and respect and only take what you need :)