Subscribe to our Newsletters
Don't miss out!
Get the BEST motorhome hires straight to your inbox.
Viewing All Posts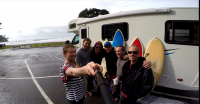 Epic Surf Trips Are CHEAPER In The Winter!
Has the cost of renting a motorhome ever prevented you from hiring one? For me this was always the case, but recently an opportunity came up to hire a 6 berth campervan and embark on an epic surf trip adventure with 6 of my closest friends.
Lions Tour 2017 Part 2 - Auckland City
After the Lions game in Whangarei there are only 4 days before they take on the first of NZ's Super rugby franchises, the Auckland Blues, at the fortress of NZ rugby - Eden Park
FUN FACT - The Blues have the 2nd most successful record of all NZ provincial sides against the Lions with three wins in eight contests the most recent being in 1993 winning 23-18 courtesy of six Fox penalties and a John Kirwan try.
Lions Tour 2017 Part 1 - Auckland to Whangarei
We've started compiling a suggested Motorhome travel itinerary and pub crawl for supporters of the Lions Tour 2017. Each Month we cover the next leg of the Tour. What to do and see in between as well as where to stay and places to drink along the way. Save yourself lots of planning time and follow our blog or subscribe to our newsletters today!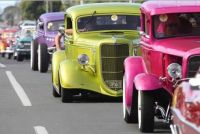 Whangamata Beach Hop - Hot Rods, Motorbikes and Rock 'n' Roll Baby!
The Whangamata Beach Hop is literally a museum on wheels! Every classic car enthusiast and Rock n Roller in New Zealand can be found here at this time of the year and the event has grown to be the biggest event in the Coromandel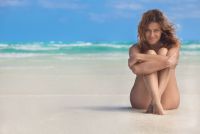 5 Things Naturists Need To Know When Traveling In New Zealand
Is naked camping and nudist beaches your thing? How about naked tramping or watching the Nude Blacks play rugby? I've never practiced nudism outside of my own house, but after writing this article I'm tempted to give it a go! You might feel inspired too….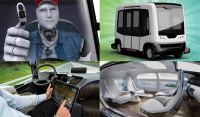 Self Driving Motohomes - A thing of the near future?
Opinion: As I passed under the futuristic looking tollgate on Tauranga's new Eastern Link motorway i thought to myself 'wow it's amazing how much more noticeable it is that robots and machines are intruding into our lives!
For some people robots could mean job losses, take truck drivers or pizza delivery boys for example who are faced with the driverless vehicles of the future...
Everyone knows the age of the self driving vehicle is coming and possibly within the next decade!... And no doubt there will be self driving campervans too?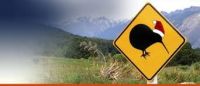 What To Expect From A Kiwi Xmas?
So, you've booked your Motorhome and you're coming to NZ at Christmas time – great! But what is a Kiwi Xmas like exactly?...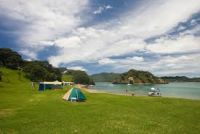 Freedom Camping Spots In The North Island Revealed
Have you ever done Freedom Camping in a motorhome? or been curious to try? Read our useful blog on Freedom Camping in NZ so you can start planning your trip and save lots of $$ on accommodation!